You are hereBlogs / BigD's blog
BigD's blog
---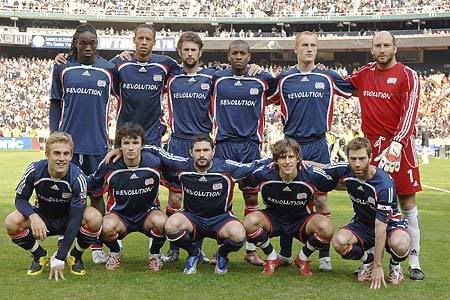 This happened a couple of weeks ago, but I lost it in the rush of news.
Apparently an American Airlines flight from Boston to Los Angeles was diverted to Oklahoma City on July 18, 2008 after a passenger stripped nude and later tried to open an emergency exit door. Members of the New England Revolution of Major League Soccer were among those who grabbed the passenger and subdued him before he could get the door open.
There are strange people in this world.

Read the story here: FBI: Soccer team members help subdue man on flight.



The Associated Press reported yesterday that your brain needs more than just one game to recover from that concussion. Moreover, girls need a little more time than guys.
Apparently, healing from sports injuries to the head take a little more time than expected. Well, duh.
The biggest problem, in my opinion, is coaches failing to resist a steady push from players and parents.
"Teaching young players the seriousness is the big challenge, says Ohio State injury specialist Dawn Comstock: 'It's difficult for them to realize this one game Friday night is not as important as my cognitive ability the rest of my life.' "

Well said. Coaches, are you strong enough?
Read the article here:
Balancing brain time-out in concussion recovery
Soccer chica returned to school today and will take the next week or so to get settled. In the meant time, I'll try to chip in with some relevant news and info...in between Olympic activities on the tube.

Stay tuned.

Did you see this article?
It seems that new Arkansas Athletic Director, Jeff Long, has decided that, "We're all 'Razorbacks," and has dropped the word "Lady" in conjunction with its women's sports teams. Great news, I think.
Most women playing sports on a college level play as hard as their male counterparts. The gender designation always seemed to me to be a way to remind female athletes that they are not as important to the college or university as the male teams in the eyse of the administration.
A few other universitys have made this change in the last few years. Let's hope it catches on more quickly.
I love this spot from Gatorade. It makes me tear up every time I see it.
Ok. So, I have a soft heart. Kill me know.
With summer fast approach, Soccer Chica's financial needs for the fall semester are fast becoming a reality. So, she's decided to launch a new line of merchandise featuring various "Soccer Chicas Rule" designs. Her first few items with her initial design are now online in a CafePress Store to test the waters.

Won't you please consider helping her out and making a purchase for the Soccer Chica in your life?

Visit the Soccer Chica store at Cafe Press here: www.cafepress.com/soccerchica

Photo: Ruby Washington/The New York Times
The
New York Times
wrote an article earlier this week on Shamila Kohestani, the captain of Afghanistan's national women's soccer team. She's currently studying in the US at the Blair Academy in NJ.
She had little formal education under Taliban rule in Afghanistan and strives to make a better life for herself and serve as a role model for other young women in her country. It continues to amaze me at how much of a role soccer plays in helping women express themselves and their limited freedoms in the many countries where women don't have the rights we in the US take for granted.
Director Ayat Najafi's movie, "Foootball Under Cover, " premiered at the 2008 Berlinale on Feb 10, 2008. The Hollywood Reporter reviewed it in today's online edition (Football Under Cover- Bottom Line: Girls' soccer team enjoys a level playing field in Iran).
I put this in the "Funny Stuff" category, because I have a dark sense of humor. Read at your own risk.
German researchers recently conducted a study that concluded watching a big soccer match can strain a fan's heart.



After studying the effects of matches during the 2006 World Cup, they concluded that, for German men, the risk of having a heart attack or some other serious heart problem was more than three times higher on days when their team played. It was 82 percent higher for German women. "Six of the seven games in which the German team participated were associated with an increase in the number of cardiac emergencies over the number during the control period," they wrote. The largest number occurred during a June 30 quarterfinal in which Germany defeated Argentina in a dramatic penalty shoot-out. The next game, Germany's semi-final loss to Italy, produced almost as many heart attacks. In contrast, Germany's match against Portugal for third place, produced no spike in heart-related problems. Germany defeated Portugal 3-1.
The much anticipated women's professional soccer league now has a name, logo and website. "Women's Professional Soccer" or "WPS" debuted today, and with it came new logo featuring a silhouette of Mia Hamm about to strike a ball. Hamm herself if quite proud of the honor.
"I am extremely honored and humbled to personify the WPS brand, knowing full well that this league will be revered by generations of soccer fans around the world," said Hamm. "Above all else, this league represents opportunity – not just for female soccer players, but for women everywhere."
The league also launched its official website at www.womensprosoccer.com. The website is a source for all information related to the league, WPS teams, prospective players and women's soccer in general.